How to add DNS records on Plesk panel:
You can add DNS records on your Plesk panel by following the steps below,
Step 1.
Login to your Plesk Panel using the URL https://yourdomain:8443 and click on "Domains" to list them.
Step 2.
Select by clicking on the domain name for which you want to make the DNS changes.
Step 3.
Then click on "DNS Settings" under the "Web Site" tab.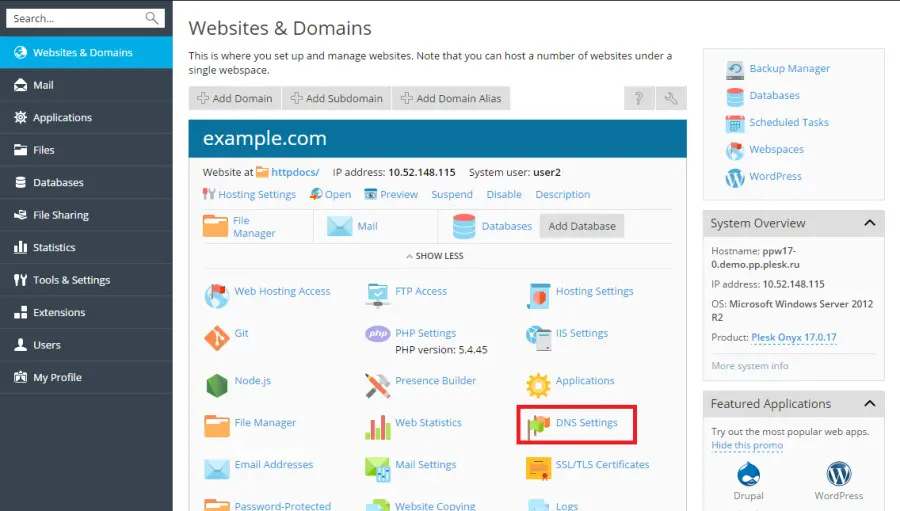 Step 4.
To add A record, click on "Add Record" and to edit any entry click on DNS record.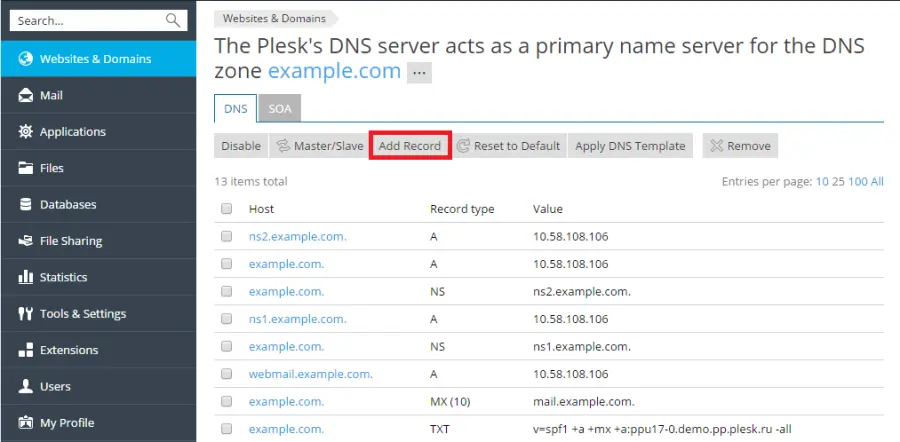 Step 5.
You can select the record type (A, CNAME, MX etc) from the drop down.
Step 6.
Enter the required details and click on OK.
PLEASE NOTE :
The changes will not saved automatically after you click on OK button, you need to UPDATE after saving the changes.
Also as you know the DNS changes will take some time to propagate world wide. It will take about 4 to 5 hours to complete the propagation.
If you need our help to fix any issues on your server. Please feel free to contact us, simply email to [email protected]
Monthly server support with Unlimited tickets, 24×7 monitoring, Security Audit, and a lot more for just $59