How to create a parked domain from cPanel:
If a domain is pointed to the primary domain of the account, then it is called as Parked domain. Here both the domains will load the same contents.
For Example:
If alice.com is your primary domain, you can purchase the john.com and assign it as a parked domain so that if a visitor type john.com they would see the same Web site as if they had typed alice.com.
These domains are mostly used for advertisement/marketing purposes.
To create a parked domain follow the steps mentioned below,
Step 1.
Login to your cPanel account and click on the Parked Domains icon.

Step 2.
Now you will be able to create a new parked domain by clicking on the option Create a New Parked Domain.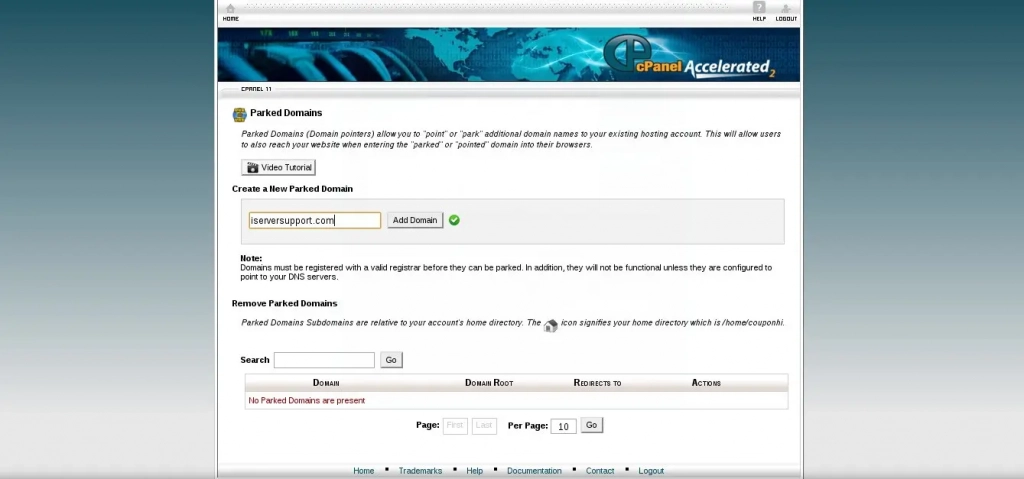 Step 3.
After that click on "Add Domain" button.
Before adding a parked domain you need to confirm that the domain is registered with a valid registrar. Otherwise it will not function.
If you need our help to fix any issues with your server. Please feel free to contact us, simply email to [email protected]
Monthly server support with Unlimited tickets, 24×7 monitoring, Security Audit and lot more for just $59 

[sep][/sep][button size="large" color="green" title="Server Management from iServersupport" link="http://iserversupport.com/cpanel-server-management/"]Server Management at just $59[/button]