How to uninstall a plugin from WHM:
You can simply uninstall the plugins that you have installed on your WHM by loging in to the WHM as root user.
For that follow the simple steps mentioned below,
Step 1.
Login to WHM as root user.
Step 2.
Go to,
Home » cPanel » Manage Plugins
Now you will see a window as seen below,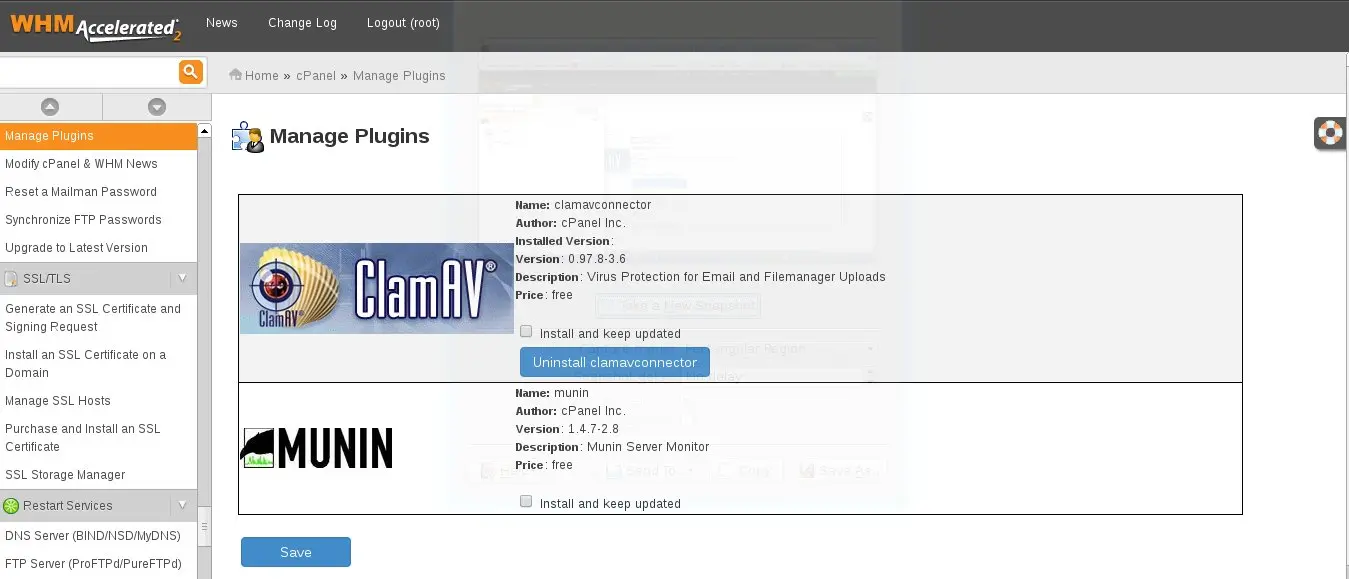 Step 3.
You will now see the installed plugins on the screen and there will be an option to uninstall the plugin below the field of the plugin.
Step 4.
Click on uninstall. After the single click it will suddenly uninstall the plugin from the server without any prior confirmation. And after that you will see a message " Process Complete"
So the plugin is now successfully uninstalled.
Stop worrying about your server.
cPanel/Plesk Server Management for just $59/mo with Unlimited tickets, Unlimited admin hours, Security audits, 24×7 monitoring and lot more 
cPanel Server Management  $59/mo Click here