How to know the configuration of the server and services running on the server:
If you are looking for getting the server details such as Processor type, server memory, diskspace etc of your cPanel server, then you can find all the server related information's easily from the WHM itself. This will be helpful to the user's who were not sure how to use SSH, if you have root permissions on your server then you will get all the information's while logging into WHM. For that,
First you need to login to WHM as root user,
Next go to,
Home »Server Status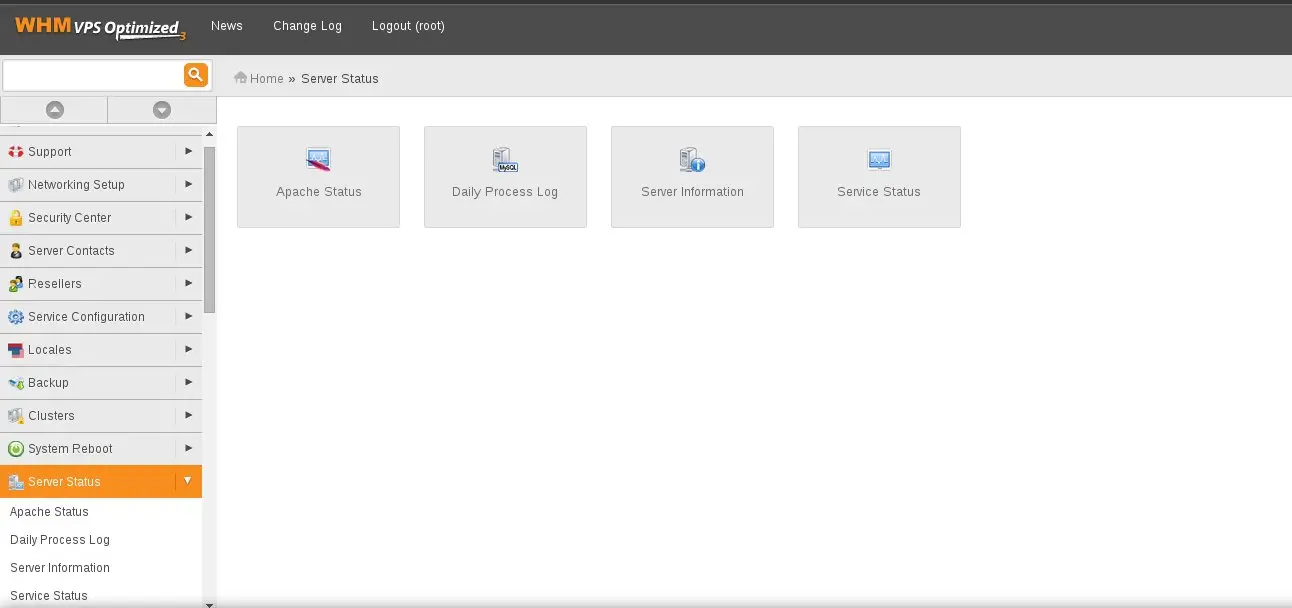 Now you can see Server Information and Service Status icons on the page.
Click on Server Information icon and it will display a window with the following Information's,
Processor Information
Memory Information
System Information
Physical Disks
Current Memory Usage
Current Disk Usage
For this you can easily understand about all the required details.
Also if you need to know which all services are running on your server, then you can use Service Status from,
Home »Server Status »Service Status
From this window you will be able to see the list of services running on your server. It will also display Disk Information and System Information.
That's all
If you need our help to fix any issues on your server. Please feel free to contact us, simply email to [email protected]
Monthly server support with Unlimited tickets, 24×7 monitoring, Security Audit and lot more for just $59